Oh we have a
workload
ahead of us, seeing as my Gallade's defences aren't steady enough and my Scizor barely could stand one Calm Minded psychic from Sabrina's Espeon. (Okay the feline was 2 levels higher, but it was a type advantage wise very disturbing...)
I shall now be headed to... Lavender Town. And to get that stupid PokeDoll for Copycat. I want mah Magnet Train pass.
---
Yush, last of Rockets has been beaten (well other than Giovanni event himself - I have a hacked event celebi) and power restored to Power Plant.
Random comment at how I defeated the "new" Nugget challenge:
Rhyorn: Mraawr!
Walrein: I herd u liek surfing...
Charmeleon: Chaaaar!
Walrein: U liek surfing too?
So hurr hurr to Misty and her boyfriend problems. I could have one-shotted her whole team but I misread her 2nd pokemon and sent out panicky-accident Walrein. (lol)
For 15 minutes I tried to get Latios to drag his sorry butt to my route, but nooo~~.....
After that I went to the underground tunnel, gave the man his RageCandyBar and got meself Explosion TM. After that I decided to take on Erika of Celadon City. Lol at your pitiful Grass types. My Scizor shall nom their leaves.
---
So my Scizor basically soloed the whole gym. Good job Setesh! Then we went on a killing spree to finish off some hooligan bikers and their Koffing/Weezing pokemon.
Rajh did an excellent job, only fainted at Self-Destruct. *nod* Off to the Fuchsia Gym and the Leader Janine.
Oo~~ Me likey the new "invisible wall" effects. Unlike in FR/LG where you could basically detect where the walls were by squinting your eyes, this one here flashed the wall panels. It's the same maze, but if you haven't played it through on the old games it's tricky.
So, Janine - I herd you liek mah Ground draguns.
---
Okay so after an exciting battle with Janine I headed off to Route 14 and spied on Suicune. Then I went back to Cerulean City.... okay after getting the Super Rod.
I spent tedious hours of trial and error of trying to capture the water dog. I hate coming back to "stationary" legendaries. I mean, Suicune isn't going to run off from here. So I tried Freezing. I got as far as 2 shakes, but that was it since I couldn't do anymore damage without KO. Moved onto Paralyz. I just... HURR DURR!! The propability 10% and I had no Cotton spore or Thunder Wave pokemon in boxes. So my final effort - Sleep. I had used it in Diamond, back when I was actually playing my
first
pokemon game.
My Darling Budew that I caught on route 202. You are my hero today. Well, actually he's one of my best team members from Diamond end-game. He has
GrassWhistle
, Toxic Mega Drain (yes, only mega) and Grass Knot. It took ages, but I finally caught him. Teh suicune.
I decided to play tag with Latios for awhile to amuse myself and luckily got on the same route. !!! DOUBLE-RAINBOW TIME! Okay, I Master balled him, since I had 4 of them which I save for roaming legendaries. Must thank Khat for giving them back then.
スイクン
ラティオス
| Pressure
40
|
Levitate
35
| Caught @ Route 25
---
|
Caught @ Route 5
---
| Rain Dance
Gust
|
Dragon Breath
Protect
| Aurora Beam
Mist
|
Refresh
Luster Purge
Now they can join the party in their private Legend box.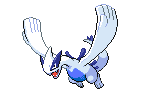 ---
I think that was enough of Japanese text for me today...tonight... it's 2am already and I think I started around 1pm...
Next up will be... Waking a Snorlax, Diglett Cave, Pewter Museum + Latias (dun dun duun), Pewter Gym (ohai Brock) and... then to find where Blaine has gone off to. (Will include probably Articuno capturing... hurr durr)
Now, sleep hopefully. Or not, I might just continue planning my HeartGold or Platinum.
Rewy